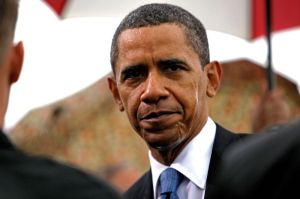 The Best of the Best from TV news interviews, September 5 to September 11:
President Barack Obama sat down for a pre-speech interview with Robin Roberts of ABC's Good Morning America.
On Morning Joe, Time's Joe Klein talked about a town hall health care meeting he attended last week in Arkansas. "Most of them thought that the president was some sort of subversive," said Mr. Klein.
Jon Gosselin sat down with Chris Cuomo for an extensive interview, on ABC's Primetime: Family Secrets, during which the star of Jon & Kate Plus Eight talked about his relationship with his estranged wife. "I would say, let's finish what we got to finish and move on with our lives," said Mr. Gosselin. "And stop feeding into the frenzy."
ABC News' George Stephanopoulos appeared on Fox News' The O'Reilly Factor to discuss Mr. Obama's speech on health care. ("Now the president did have a bit of a concession last night when he said that confusion has reigned in this debate," said Mr. Stephanopoulos. "And he should bear some of the responsibility for that." "No, no, all of the responsibility," said Mr. O'Reilly, "not some of the responsibility.")
And on CNN's Larry King Live, U.S. Senator John McCain talked about U.S. Representative Joe Wilson's outburst during the President's speech. ("Totally disrespectful," said Mr. McCain. "No place for it.")