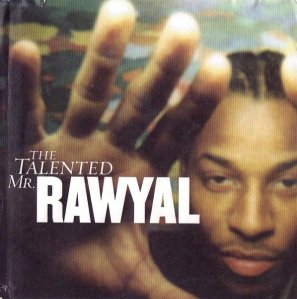 Two days ago, a rapper from Harlem released a song that criticized Michael Bloomberg for extending term limits, and encouraged voters to oust him in the November 3 election.
The Daily News reported that the song and accompanying video may have contained a racial slur when it asks "How many condos you sold now?" as an image of Bloomberg is shown kissing the Western Wall in Israel.
In a brief interview, the rapper, Rief Rawyal, formerly known as Sharrief Bouchet, laughed off the notion.
"No, it's not racial," he said. "There [are] so many condos–that was just a general statement." Instead, he said he's telling Bloomberg, "You're in Israel, but all the people are on the street [here]. It's just saying come back to the people. Put us in the houses you['re] building."
Rawyal said there's a worried feeling in his neighborhood nowadays. "[The people of Harlen] know something needs to happen," and that is "really what I pulled from. That feeling that we need more than Barack."
"We need our personal Barack in our hood," he said.
Might that be Bill Thompson?
Rawyal's Facebook profile picture is of him with Bill Thompson, and Rawyal claims the Thompson campaign has contacted him to promote the video. The Thompson campaign did not have any information to confirm that. Rawyal says he's registered to vote in New York, but did not indicate a preference for either the Democratic or Republican Party. "Knowing me I probably put 'other,'" he joked. "But I tend to lean towards Democrats."
Rawyal says he's going to try and plug the video as much as possible in the last days until Election Day, but not much beyond that. "I think that song's the best donation that I can give him, and that he can use," he said.
Rawyal is a graduate of Art and Design High School in Manhattan and is a former Marine. He lives in Harlem and makes a living as a freelance artist and illustrator. Rawyal said he's signed by Jive Records and is currently working on his solo project, Made in America: Sex, War and Entertainment. (A spokesperson at Jive was unable to confirm Rawyal was signed there).
The video—which Rawyal made just two days ago—mentions various campaign issues, like homelessness and Atlantic Yards, but focuses mostly on term limits.
"This song is dedicated to the mayor, Mike Bloomberg./ He was on the right track and did a U-turn./ He was supposed to walk away after two terms./ That was agreed, voted on, a law passed./ He called a reporter a disgrace just because he asked./ That was his job. Yours is done. Step down./ I still believe New York is the best town."
"It was just a way to express myself," said Rawyal. "It's tense in New York. Everyone's so quiet…but nobody was doing anything. So I had to do something."