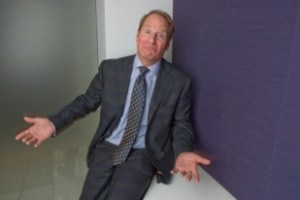 In court papers filed last week, Deutsche Bank has asked developer Kent Swig for its $11.3 million dollars back.
Mr. Swig is beset by a whole slew of creditors, but this Deutsche Bank claim is the largest against him personally–more than half of the $20.7 million in personal loans he owes various banks.
Apparently lenders were more than happy to float developers some personal cash during the boom years. "When you are out there and your name is all over the place as a very successful developer, lenders will run after you to lend you money," attorney Edward Mermelstein told The Real Deal, which broke the news.
Last month, Dana Rubinstein wondered how a man as wealthy as Mr. Swig—who owns an apartment at 740 Park—could be possibly be facing personal bankruptcy.