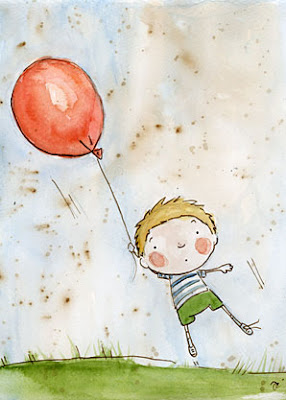 (cross posted at BlueJersey.com)
In a stunning announcement, sure to surprise the world of politics in New Jersey, Falcon Heene (otherwise known as "Balloon Boy") has decided to endorse a candidate for governor in the New Jersey race this year.
His choice: Republican Chris Christie.
"Mr. Christie represents our family's values, and our son chose him all on his own," said Falcon's parents, Richard and Mayumi.

The Heenes were the alleged perpetrators of the Colorado balloon incident that occurred on October 15, 2009, when their six-year-old son was mistakenly believed to have floated away in a homemade balloon, attracting worldwide attention. The young Falcon added, "You guys said this, the Christie endorsement, um, we did this for the show."

Richard Heene went on to read statement from his son.
"Mr. Christie's campaign travels parallel roads with the recent incident. Both are being done for the 'show'. Both are full of hot air. The balloon itself was constructed from plastic tarps taped together, covered with an aluminum foil, and held together with string and duct tape."
"The Christie 'agenda' for New Jersey is made up of the same kind of 'substance'. We fully believe, like our balloon, that a Governor Christie administration will rise above the state of New Jersey, soaring through the sky —just like our balloon. And this is no hoax."

During interviews on ABCs's Good Morning America and NBC's Today , the balloon boy vomited when he was asked about the incident.
Mr. Christie could not be reached for comment to respond to this new endorsement.