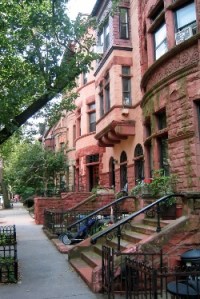 The American Dream lives on, at least in Bed-Stuy.
It's not Brownstone Brooklyn, but you can get a brownstone–in Brooklyn–for $300,000 dollars, courtesy of the economic apocalypse.
They call it distressed sales activity, the foreclosed-upon fruits of all those would-be developers taking out bad loans and then defaulting on their mortgages. And they're cheap, says a new report by TerraCRG Commercial Realty Group.
The realtor behind the report, Ofer Cohen, says he's got 10 of them he can sell you right now, each with three or four units. Granted, they're in Bed-Stuy, not Clinton Hill. "The weaker neighborhoods are seeing more of this," Mr. Cohen told The Real Deal.
But still, $300,000 dollars for a three- or four-unit building: Batten the brownstones, if you didn't already.