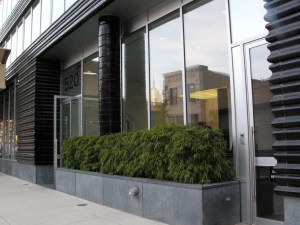 In 1740, a 17-year-old Swedish-born Scotsman traveled to Canton aboard a merchant's ship and made detailed sketches of everything he saw: curved rooftops and latticed gardens, intricate wooden furniture and scro lls of brush-stroke calligraphy. Years later, as chief architect to a litany of European royalty, Sir William Chambers was largely credited with the popularity of what became known as Chinoiserie—the stylized interpretation of Chinese art that emerged from the growing European fascination with the Orient.
Inspired by Chambers' influence, art aficionado Christophe Mao opened Chambers Fine Art to introduce cutting-edge Chinese artists to the New York City art world. Nine years since its debut, the Chelsea gallery is shifting to a 2,300-square-foot space at 520 West 19th Street.
The move comes a few years after Chambers opened a Beijing gallery designed to facilitate the exchange of art and ideas between the two cultural hubs. The gallery rapidly emerged as one of Beijing's prime centers for a new generation of contemporary artists experimenting with elements of traditional Chinese art and provocative modern genres.
The new Chelsea gallery plans to open within the next two months.
Earl Bateman of Rice and Associates represented the art gallery. Robert K. Futterman's Jonathan Krieger and Brandon L. Singer repped building ownership 516 West 19th LLC, a partnership between Bishopscourt Realty and CIF.
egeminder@observer.com