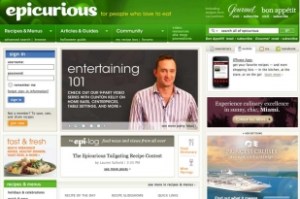 In today's paper, John Koblin and Gillian Reagan consider the aftermath of Tuesday's Conde Nast layoffs.
Koblin spoke with CEO Chuck Townsend:
"This was the big news," said Mr. Townsend. "I don't think it will be substantially more. It'll be a trickle."

But what is meant by "trickle" isn't totally clear. Editors and publishers are still fidgeting with layoff numbers at their respective books—one day they expect to lay off five editorial staffers, the next day it could be 10—and those cuts are expected to begin next week.
And will the dead publications have online ghosts? Gourmet's recipes are going to Epicurious, but it's hard to tell whether the qualities that made the magazine beloved can exist in the digital realm. Reagan writes:

"When you are reading Gourmet magazine, you felt like you were in a particular world," [Chow.com editor-in-chief Jane] Goldman said. "Everything from the color palette to the typeface that they used to the photos to the writer that they assigned—you were in their world. On the Web, it's a little more difficult to do that."