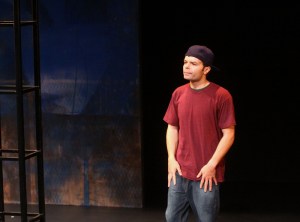 Few new crimes to report today–mostly updates on old characters, and a little analysis.
The Times examines a recent spike in sex abuse cases among Brooklyn's ultra-Orthodox Jews. Community members have traditionally been reluctant to involve secular authorities in their problems, but many victims have grown frustrated with the religious hierarchy's tendency to protect its own. Echoes of Catholic abuse scandals.
Updates: Vanessa Perez has been arrested as the "incredibly quiet" cat burglar plaguing Staten Island; the Oliver Twist of the West Village is now a suspect in East Village burglaries as well; and the the Times has picked up on the inspiring crime-to-rhymes saga of slam poet Lemon Andersen, giving his one-man show an overwhelmingly positive review.
And the court heard closing arguments in Hiram Monserrate's trial yesterday; the defendant can expect to find out Thursday afternoon "whether he's going back upstate as a state senator or as a prisoner," as the Post puts it.
Victim Karla Giraldo's testimony remained a sticking point. The prosecution dismissed her courtroom account of events as untruthful ("Really, you're asking me to treat that as perjurious?" Justice William Erlbaum asked, according to the Daily News), saying that her statements to hospital staff were the real story.
The Times closes by quoting assistant district attorney Scott Kessler:
He said that Mr. Monserrate changed out of a different bloody shirt before driving Ms. Giraldo to the hospital, where videos showed him sipping a soda while she carried her belongings and held a towel to her face.

"Jackie Kennedy was wearing a pink dress as her husband was shot," Mr. Kessler said. "When L.B.J. gets sworn in, she's still wearing the dress with her husband's blood. There were more important things than how she looked."
Which is probably the first and last time Hiram Monserrate will be compared to Jackie Kennedy.