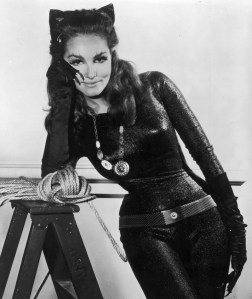 The Post reports that it is a sexy day for Manhattan's female criminals. The borough's top two stories concern a "Barbie-esque" voicemail hacker and a "Catwoman in Burglary Bust." Of course, the catwoman story notes that the accused has two cats (in addition to her predilection for stealthy crime), so maybe she is actually more of a cat lady.
Not sexy: Hiram Monserrate. Everyone wishes he would just go away, except for slashee/fiancee Karla Giraldo, who wishes he would lose the restraining order so he could marry her. "It isn't often that a man's intention to take a bride is relayed to the world by his criminal lawyer," notes The Times, before going on to peruse sturdy glassware for potential wedding presents.
The Daily News says that major crime is down in the Bronx–the Borough has seen an 8.4 percent decline for the year through October 4th. Murders are down 20 percent from last year, and 78.2 percent from 1993. The trend is "mystifying criminologists." However, more than half of the Bronx's precincts still rank in the city's top 25 for shootings and homicides.
The Times, meanwhile, offers a case study in Bronx problems. Tensions between the African-American community and West African immigrants have given rise to violent crime in the South Bronx neighborhood of Claremont:
Zain Abdullah, an assistant professor of religion, race and ethnicity at Temple University in Philadelphia, says it is common for African immigrants to suffer harassment when they settle in traditionally black neighborhoods in big cities, like Detroit, New York and Philadelphia.

"Many African-Americans feel that the influx of Africans coming in represents a kind of invasion," he said. "Culturally, African-Americans have always imagined themselves as Africans, or at least of African descent, but they might have never encountered Africans from the continent. The actual encounter is shocking."
Community leaders have recently sought police help in fighting the violence, and 11 criminal complaints (including two for hate crimes) have been filed.