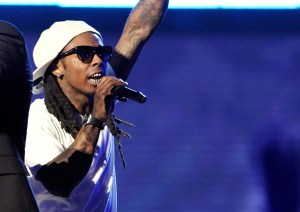 Today, The New York Times tells the story of Sadie Mitchell, the 92-year-old woman who was killed earlier this week by a stray bullet that entered her apartment:
Mrs. Mitchell, who grew up in Detroit, moved to the East 224th Street house in 1955 with her husband, St. Julian Mitchell. Williamsbridge was a quiet neighborhood in the northeast Bronx where working-class families walked to church. Mr. Mitchell, a World War II veteran, worked in The New York Times's printing department until he died in 1983.

She taught religious classes at Our Lady of Grace Roman Catholic Church, just a few blocks from her home, and volunteered in needy communities across the borough. And the need was great: Mrs. Mitchell stayed through the dangerous 1960s and '70s, when many families fled.

Neighbors said that throughout the turmoil, their low-rise block, steps from the elevated tracks of the No. 2 train, was a safe haven. Until recently.
Mrs. Mitchell comes to embody the passage of time: She witnessed the changing fortunes of her Bronx neighborhood; she was "a black woman who had lived through segregation" to see Barack Obama's election.
The Post tells the story of a chick-lit heroine gone wrong. Alexis Sky (surely this is not a real name) was busted after attempting to make a quick $4,000 with an Upper East Side sublet scam. Her victim was understandably distressed when he found on moving day that he couldn't move in, and went to the authorities even though a helpful older gentleman, Calvin Tannenbaum, tried to pay him back the four G's. He took the money … and went to the police.
The Post consistently puts scare quotes around words characterizing Mr. Tannenbaum's relationship to Sky (he is a "pal," a "friend")—either they're implying that he was some kind of scandalous sugar-daddy figure, or that a nefarious character like Alexis Sky could have no true friends. Maybe both. Sky did not base her crime ideas strictly off The Times real estate section, however; she has a long rap sheet that includes Bergdorf theft and nose-job fraud. It's all "petit larceny," which sounds cute.
Lil' Wayne appeared in a Manhattan court yesterday on gun possession charges. He's trying to get DNA evidence thrown out. Both the Post and the Daily News have the story, but the Daily News wins because their photographer best documented Lil' Wayne's "upstanding citizen" face.