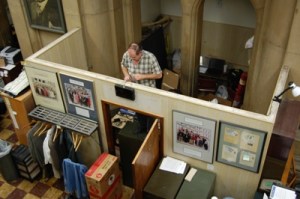 Michael Bloomberg is hovering while Bill Thompson is dropping.
Frank Lombardi notes Thompson's backward movement.
Despite the increased volume, Thompson isn't gaining on Bloomberg, probably because of money.
David Chen says Thompson is running out of time.
Thompson accused Bloomberg of going "totally negative."
CNN thinks Bloomberg's numbers took "a minor hit" when he extended term limits .
Taegan Goddard notes Bloomberg's support among Democrats.
Thompson hands out his Obama photo to the Daily News.
Dan Janison connects Rudy Giuliani's comments in Borough Park to Dov Hikind's endorsement of Thompson.
Beau Biden girds.
Obama is on a mailer, but not in New York.
The Monserrate Inquisition Committee hired a lawyer.
These people think Monserrate must go.
Lobbyists paid some fine.
The Washington Examiner thinks Dede Scozzafava should withdraw.
Dick Armey stumped for Hoffman.
Hoffman didn't do well on local issues.
The St. Lawrence County clerk is fighting requirements for new license plates.
The Village Voice honors Randy Credico, Charles Barron and Pedro Espada.
And pictured above is peek inside WNYC's new operation in Albany.