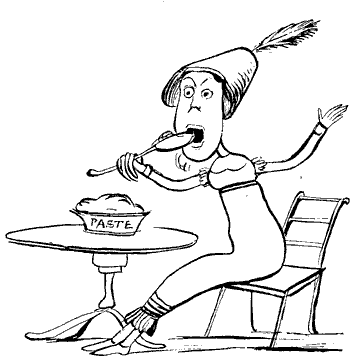 John Weingart is the Associate Director of the Eagleton Institute of Politics at Rutgers University, as well as the long-time host of "Music You Can't Hear On The Radio," New Jersey's longest-running folk music and bluegrass radio show on WPRB-FM and WPRB.com.
He is a very funny guy, and agreed to be a guest columnist today.
Post-Election Talking Points for 2009
If he is elected governor, Chris Daggett will have a lot of explaining to do because he will be the only person able to honestly say he saw it coming. Anyone else claiming to have thought victory by an independent gubernatorial candidate in New Jersey was possible probably wants us to also believe that he or she once predicted that within five years an Illinois state senator would win the Nobel Peace Prize.
In the far less surprising event that the voters select either Chris Christie or Jon Corzine, however, there will be no shortage of commentary. Once a winner is declared, "how he did it" stories will immediately flow from multiple sources and soon congeal into a narrative that comes to feel inevitable: Of course, this is the way it turned out; Anyone surprised by the outcome must not have been paying attention or must be unfamiliar with New Jersey politics and political history.
So, to be prepared, here is a bake-at-home, morning-after analysis. Just place it on your refrigerator and wait for the votes to be counted. Then fill in the blank spaces with one of the words provided and select analysis column A or B.
HOW HE DID IT: NEW JERSEY'S WINNING CANDIDATE**
November 4, 2009: Yesterday's victory by _________ [Jon Corzine or Chris Christie] in New Jersey's gubernatorial election was never really in doubt. The historic political patterns and economic forces within the state were just too powerful for the other candidate to have had a chance.
Column A Analysis: Why Corzine Won
It has been clear for many years that New Jersey is a solidly Democratic state in which Republicans simply shouldn't expect to win. The state has supported every Democratic candidate for president since 1992 and in 2008 gave Barack Obama 57% of the vote. No Republican has been elected to the U.S. Senate since 1972 and, with the exception of two very narrow wins by Christine Todd Whitman, the state has not elected a Republican governor since 1985. Eight of the state's 13 Congressional representatives are Democrats as are 71 members of the 120-seat state legislature.
Moreover, history shows that New Jersey Republicans this year were doomed from the start once they selected a pro-life, conservative candidate. The party's only statewide successes in modern times – Senator Clifford Case and Governors William Cahill, Tom Kean and Christine Todd Whitman – all came from the liberal wing of their party enabling them to attract votes from Democrats and independents. This year's nominee would have been New Jersey's first Republican governor in more than 50 years to be in the mainstream of the national party, but the views that would have made him acceptable in that arena were obviously out of step with the New Jersey electorate.
One other historic factor favoring the Democrats was that the Republican candidate was making his first run for statewide office. New Jersey voters don't mind selecting a U.S. Senator who, like Bob Torricelli and Bob Menendez, were previously known only in their Congressional district or, like Bill Bradley, Frank Lautenberg and Jon Corzine, had never before sought any political office. But the criteria are different for filling the state's chief executive post. Thus, no candidate for governor over the past 35 years, from Tom Kean through Jon Corzine four years ago, has been victorious without having at least one previous run for governor or U.S. senator until his or her belt.
Column B Analysis: Why Christie Won
From the start, it was obvious that an incumbent governor could not win this year. The last time a New Jersey governor was reelected by more than 1% of the vote was almost a quarter-century ago when Tom Kean won a second term in 1985. And this year New Jersey voters were in a bad mood, worried about the economy, depressed by discord in Washington and disgusted by the arrest of politicians and rabbis at home.
While many characterize New Jersey as a reliable Democratic state, that is a misperception when it comes to choosing a governor. A Republican has won four of the nine most recent races and, looking further back, served as governor for 20 of the past 40 years. In fact, had there been a Democratic victory this year, it would have been the first time since 1962, when Richard Hughes was elected to succeed his fellow Democrat Robert Meyner, that New Jersey voters chose to elect a governor of the same party for more than eight consecutive years.
One other historical factor favoring the Republicans was New Jersey's practice, after the last five Presidential elections, of issuing a cautionary note to the winner by selecting a governor from the party not occupying the White House. Thus, the first chance Garden State's voters got to go to the polls after the victories of Republicans George Bush father and son in 1988, 2000 and 2004, they gave the governorship to Democrats Jim Florio, Jim McGreevey and Jon Corzine respectively. Similarly, New Jersey elected and reelected Republican Christine Todd Whitman in 1993 and 1997 right after the nation did the same for Democrat Bill Clinton. Why would anyone think this year was going to be different?
Finally, a Democratic governor has not been reelected in New Jersey since 1977. That was the year in which Republican Ray Bateman's seemingly insurmountable lead over Brendan Byrne vanished soon after he unveiled a detailed plan to reduce taxes. The Christie campaign wisely resisted many calls to follow a similar strategy this year.
Conclusion
Three final factors can't be ignored.
First, President Obama's ____ [renewed or diminishing] popularity in New Jersey combined with Governor Corzine's extensive campaigning _____[for or against] him in the ______[fall or spring] of 2008 made it obvious that the White House was going to be of _____ [great or little] assistance.
Second, independent Chris Daggett, whose candidacy could have hurt _______ [Corzine or Christie] wound up________ [doing exactly the opposite or having no effect].
Finally and of most significance in determining the outcome, the winning party picked the perfect candidate with extensive background and experience addressing ______ [finance or corruption] which everyone knew would be the deciding issue in the 2009 election.