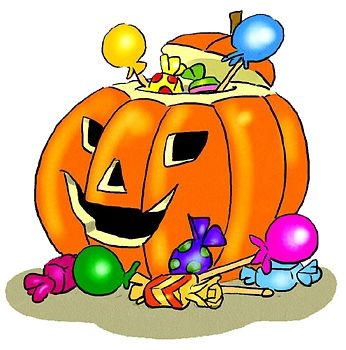 On most days during campaign season, candidates walk door to door stumping for votes. But on one day of the year, or more precisely one night of the year, the opposite is true. On Halloween, the voters bring their children around neighborhoods for candy, and in some instances, they'll knock on a candidate's door.

So that got me thinking. What are the candidates, state organizations and elected officials giving out this year for Halloween? I did some checking around and found out that kids this year are in for lots of treats and possibly some tricks.
Jon Corzine is giving out sugar daddies while his running mate Loretta Weinberg is giving out those odd lime-green hard candies that every Jewish grandmother seems to have.
Chris Christie is giving out 3 Musketeers bars. At first glance, the candy bars look substantive, but on the inside, nothing but fluff. Or he will be giving out Chunky chocolate bars. Chris Daggett is actually going to take candy from the kids, sell it back to the supermarkets, and use the proceeds to provide property tax rebates.
The Sierra Club's Jeff Tittel is sure to give out Gummy Worms, Gummy Bears, Cinnamon Bears, Clove Gum, Swedish Fish and Cow Tales. The Casinos in Atlantic City will most likely hand out Candy Cigarettes, since patrons cannot smoke real ones.
Scientist Congressman Rush Holt is giving out Smarties. Steve Lonegan is giving out Almond Joys, because sometimes you feel like a nut. Former governor Jim McGreevey will be giving out Blow Pops. Assembly Jon Bramnick, as the Funniest Lawyer in New Jersey, will be giving out Chuckles.
Future Senate President Steve Sweeney is likely to give out Good & Plenty. While Senator Dick Codey might be giving out Sour Patch Kids and Butterfingers.
The Star-Ledger headquarters used to give out large Milky Ways, but this year, they're giving out the smaller "fun size" candy bars. Alpha Borough Councilman Harry Zikas, once the youngest Mayor in the state, will be giving out Junior Mints.
U.S. Senator Frank Lautenberg is giving out old-time peppermint sticks, but he actually bought them before they got the term "old time" added to their name.
Ellen Karcher, a former state senator who had an agriculture exemption for property taxes on a small Christmas tree farm, is of course giving out Jolly Ranchers. The former Mayor of Hoboken, Peter Cammarano, will be taking a percentage of the candy from each of the kids coming to his door, especially if they have 100 Grand bars.
Former Bergen County Democratic Chair, Joe Ferriero, will give out Marathon Bars, since he is going to not be home for a while. And he is going to stand behind those bars, too.
Mayor Cory Booker is actually not going to be home on Halloween, and instead will be trick-or-treating in his city to prove that it's not scary to walk down the streets of Newark. On the other hand, Chris Christie's running mate Kim Guadagno is stepping out her shell just a little bit and will be trick-or-treating in some of the less desirable neighborhoods of Colts Neck.
And unfortunately, some elected officials are not going to get in to the sprit of the Halloween season at all. Conservative Republicans Congressman Scott Garrett, Assemblyman Mike Doherty, and Assemblyman Michael Patrick Carroll issued a joint press release saying that they are "not going to get involved in any sort of big Socialist candy giveaway."
For me, I'm giving out what all comedians do: Snickers.