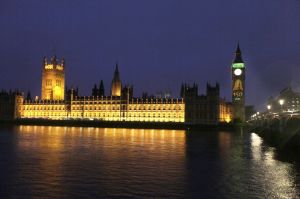 New York magazine's general manager of digital media Michael Silberman told the Observer last month that New York Media's online restaurant and menu listings site, MenuPages.com, was likely expand to more cities soon. Today, MenuPages.com announced site launches for London and Paris–their first overseas projects.
MenuPages already has menus listings for restaurants in Boston, Chicago, Los Angeles, Philadelphia, San Fransisco, South Florida and Washington D.C., with 3,000 to 5,000 updates every month. The new Paris and London localized sites will help pond-hopping New Yorkers while they're overseas. But the launches are also part of New York Media's plans to expand their presence beyond city limits and grab more online eyeballs–now from foreigners. Vertical vertigo continues.
Here's the full release:
MENUPAGES.COM EXPANDS TO LONDON AND PARIS
Launches Destination Pages for Travelers
New York, NY, October 7, 2009 – MenuPages.com (http://www.menupages.com/), the comprehensive online restaurant and menu resource serving eight major markets across the U.S., has launched offerings for London (http://london.menupages.com/) and Paris (http://paris.menupages.com/). "MenuPages Destinations" is the first foray into international waters for parent company New York Media.
Catering to regular MenuPages users traveling abroad, MenuPages Destinations will provide full listing information (address, phone number, type of cuisine, etc.) and menus for a curated selection of restaurants chosen by local MenuPages ambassadors in each city, with an emphasis on neighborhoods popular with travelers.
The ambassador for the Paris edition is journalist and blogger Caroline Mignot. She has her own guide to Paris restaurants, Le Mignot, writes for several magazines, and blogs at www.tableadecouvert.com. She previously tested restaurants for the influential French guide Gault Millau. The London ambassador is Jeevan Perinpanayagam, a 20-year veteran of the restaurant industry in the UK.
OpenSkies is the Paris launch partner and Delta the London launch partner. Travel is the largest advertising sector for dining content across New York Media's web portfolio, comprised of nymag.com, MenuPages.com, and the Grub Street network of food blogs.
Over the eight U.S. markets it covers (New York City, Boston, Chicago, Los Angeles, Philadelphia, San Francisco, South Florida, and Washington DC), MenuPages serves menus for over 27,000 restaurants, from five-star establishments to neighborhood pizza shops, with 3,000-5,000 menu updates every month. MenuPages and the Grub Street sister blogs attract nearly 2 million unique users per month.