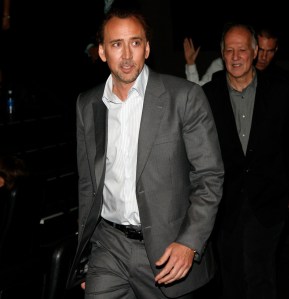 Nicolas Cage owes the IRS quite a lot of money. Like $6 million dollars.
NBC is getting sued for its font.
The president endorsed him today, but a spokesman still wouldn't say his name.
Andrew Cuomo wasn't the only ascendant A.G. at the White House today.
Betting on Nobel prizes seemed smarter yesterday.
Eli Manning is practicing.

Don't take the subway; don't do it; don't; you'll regret it.
Jane Jacobs ironies never cease.
A 40s-era diner from Chelsea has been transported to Alabama.
Billy Ray Cyrus wants Miley to resume Tweeting.
Young adult novels were better in days of yore.