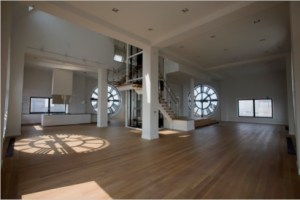 Sex and the City writers are working on a Texas soap opera with characters who talk like Friedrich Glasl.
Those bailed-out banks have such nice art.
Paterson's not losing to at least one person in the polls.
"Some even got so drunk that they had to be carried out of the Assembly chamber." No, no, this was 1920, and it involved real Socialists.
Galleon is cutting its hedge funds.
And the Pay Czar is cutting everyone's bonuses.
Knicks' nemesis Reggie Miller would prefer not to see Diane von Furstenburg's son.
Michael Wolff wonders why Bernard Kerik friended him on Facebook.
Possible third acts for your novel/screenplay/graphic whatever.

Actorspeak fails to nourish this writer's craft.
Salman Rushdie is a petulant child.
Grace Coddington feels bad about young thin models, sort of.
The New Yorker effects change in real life. Sort of!
The language of Chinatown is changing.
Martha Stewart is coming to the Brooklyn Flea:
You can live in a clocktower in DUMBO.