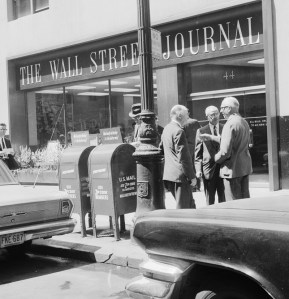 The Wall Street Journal announced today that it will be closing its Boston bureau. From editor-in-chief's Robert Thomson's memo:
An investigative function will remain in Boston, but the core reporting team will be disbanded, though all nine reporters affected will certainly be able to apply for openings elsewhere on the paper. Coverage of the Boston mutual fund industry will switch to the Money and Investing team and we are creating an enhanced New York-based education team.

Any such decision inevitably stirs apprehension and uncertainty, but there are no plans, nascent or otherwise, to close any other U.S. or international bureau. Meanwhile, the Newswires bureau and the MarketWatch team in Boston will remain at their present staffing levels.