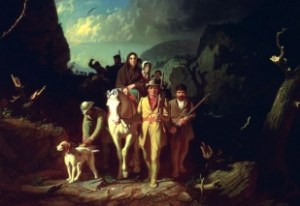 Tomorrow the Times will introduce an expanded San Francisco metro section. Additional pages will run on Fridays and Sundays, and next week the Times will launch a Bay Area blog:
"At a time when so many news organizations are in a forced retreat, it's exciting to be part of a venture that has set out to build more and better news coverage," said Bill Keller, executive editor of The Times. "And as someone who grew up in the Bay Area,* I'm proud that we can play a role in enriching the quality of reporting about the region."
The Times' Felicity Barringer will edit the section, and initially most content will be produced by the papers' existing staff. Eventually, though, the paper hopes to work in partnership with local journalists. They've been in talks with a nonprofit consortium that includes UC-Berkeley's Journalism school.
A Times article on similar plans by The Wall Street Journal  quoted  Rick Edmonds of the Poynter Institute calling San Francisco "the most obvious market" for such an experiment, but also saying that if it takes off, national papers might "be seen as administering the final death blows to these metro dailies."
On the upside, though, they would be providing substantive journalism to a major region whose newspapers have floundered. And giving some J-school students a sense of purpose.
*Transom to Bill Keller: HOLLA!