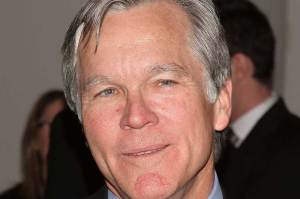 Just over a week ago, every person in the Times newsroom was sent out a buyout package via UPS Next Day Air. If 100 staffers don't raise their hands by Dec. 7, there will be layoffs.
We got our hands on one of the thickish brown envelopes that went to employees' homes. In addition to revealing the actual details of the buyout offer—generally, three weeks pay per year of service and up to two years pay for longtime employees—the packet contained an intriguing amount of detail concerning the size of the newsroom—and the wider company.
>>GET THE BACKSTORY ON THE TIMES' BUYOUTS FROM JOHN KOBLIN
One of the packets is basically a list of every Times employee. No names, of course. But each employee's entry contains their department, job title, birth date and age. The list covers every sector of the company, including the printers, the security guards, the reporters.
Combing through the 61-page list—with roughly 46 names per page—the size of the New York Times, depending on your perspective, seems either impressive or absolutely mind-boggling.
According to how the human resources department delineates these things, here's a snapshot of The New York Times, by the numbers:
Editors at the Book Review: 14
Reporters at Metro: 50
Size of the Opinion/Editorial
Department: 49
Size of Sports Desk: 57
Critics in the Culture
Department: 18
Editors at The Times
Magazine: 21
Average age of the Obituaries Desk:
58 years old
Size of Thursday Styles: 7
Size of Business Desk: 85
Size of Washington Bureau: 45
Size of the Dallas Sales/
Advertising Staff: 4
Size of Week in Review: 5
Total size of Art Department: 113
Size of Dining: 5
Size of Metro: 103
Number of Pressman Journeymen
at the College Point plant: 106
jkoblin@observer.com
More from John Koblin:
New York Times Cutting 100 Newsroom Jobs
Decision on Times Pay Model Will Come from the Gut