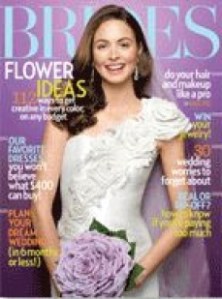 The bad news continues to "trickle" out at Conde Nast–about twelve staffers have been fired at Brides, reports John Koblin:
Here's the really bad news: A source tells us that the employees laid off today received only two weeks severance for every year worked. (Compare that to employees laid off on Monday from Conde Nast who, thanks to the WARN Act, received three months severance.)
The shakeup earlier this week replaced Brides publisher Alison Adler Matz with Carolyn Kremins from Cookie, who Gawker says brought much of her advertising team with her.