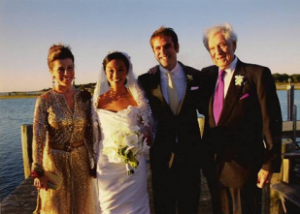 Lionel Pincus, founder of the private equity firm Warburg Pincus, died Saturday night at age 78. He had been legally incapacitated since a stroke three years ago, leaving his sons and his longtime companion (a Jordanian princess, no less) in an ugly fight over his estate.
Max Abelson wrote about the conflict, which centers on an extravagant duplex at the Pierre, late last month:
Because a sentence in the estate plan defines his duplex as the Pierre realty he owns at his death, the sons now say that she gets nothing if he's still alive.

Like all good tragedies, it only gets more complicated from there. The suit also says that she cajoled juicy changes to the estate plan while Mr. Pincus ailed. "They didn't have a problem with Firyal until they found out she was ripping off their dad," Mr. Zabel said. If that reminds you of Anthony Marshall and his late mother, it's because it's supposed to: "Oh, choreographed like Nijinsky, my friend," the source close to the princess said.
Last week may have seen the resolution of the Astor saga, but another New York estate battle is just getting started.