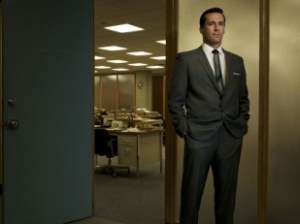 Up in Westchester, the Journal News consulted with the president of the Ossining Historical Society to make a clickable map of Mad Men mentions in the county.
Sounds like the show is impressively faithful to the area's history: the doctor who assists Betty's delivery has the name of an actual physician who practiced at the hospital in the 1960s, and at one point Betty references an unnamed development project that was an issue back then, according to the historian.
If you love Mad Men–or if you're not completely sick of hearing about it yet, and you live in Westchester–you might enjoy it.