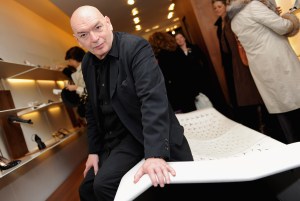 "You have to keep the city alive," Jean Nouvel pleaded to the City Council yesterday in a heavy French accent. "I try to respect the neighborhood. The building is so slim."
Mr. Nouvel was asking the City Council to restore 200 feet to the top of his new tower planned to rise next to the Museum of Modern Art in Midtown. Mr. Nouvel's design called for a spindly 1,250-foot tower, but the City Planning Commission, led by chair Amanda Burden, lopped off the top before sending it to the Council for approval. (The change hardly made the tower more amenable to neighborhood opponents; they rolled out a television ad attacking the project on Monday, in advance of the hearing.)
Joining Mr. Nouvel was the Texas-based Hines Interest, who seemed not to expect the kind of real estate hardball customary at the Council, according to Eliot Brown's report.
The project manager for Hines, David Penick, was asked by Councilman Dan Garodnick flatly: "Can this building not be built at 1,050?"

His response? Six seconds of silence, followed by: "It's—it's very hard to say."
Much will depend on the market, Mr. Penick added, in an almost refreshing bit of candor compared with the typical developer who comes before the Council and disingenuously pronounces that even the slightest change to his planned building would have an apocalyptic effect on his project.
The council has to vote by next month.