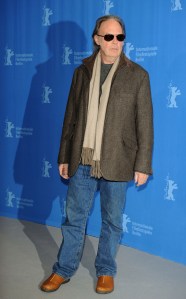 In a universe a lot like this one, the subway clatters to a stop, the doors slide open and a disembodied voice intones, "Stand clear of the closing doors." Except the universe is one-eighty-seventh the size of ours, and no sprinting figure attempts to defy the resolve of rapidly narrowing doors.
The world of model trains has always been a world deeply invested in realism: The building and the commanding of intricate networks of tracks is as much about the details, the minutia of shrubbery and of the built-to-scale technicalities as the act of playing the omnipresent conductor. But the Lionel model train company is the first to attempt to capture, in vivid sonic detail, the New York City subway soundscape. Hi-fi recordings of screeching breaks, hissing engines and the subterranean platform rabble were integral components of Lionel's newly released M.T.A.-licensed reproduction.
The company, partially owned by singer-songwriter Neil Young, has also chosen New York City as the site of its first full-fledged shop, a holiday season pop-up in Rockefeller Center. While Lionel is a regular of model train fairs and expos across the country, the 1,100-square-foot store opening next week will be its first foray into retail leasing. Mr. Young plans to make an appearance to autograph the collector-edition train cars, which routinely command four-digit sums.
Jay Gilbert of Newmark Knight Frank represented Lionel. Landlord Tishman Speyer was represented in-house.
egeminder@observer.com