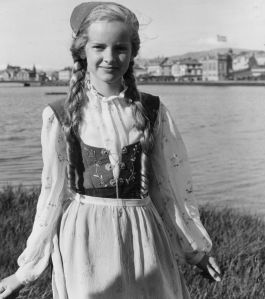 That's the spin that The Wall Street Journal is putting on Peter Gelb's tenure. Today, the paper profiles Robert Lepage, whom the Met has hired to create a new production of the Der Ring des Nibelungen cycle:
If General Director Peter Gelb's gamble pays off, the company may be in for one of its greatest theatrical triumphs when "Das Rheingold" premieres a year from now, and the Lepage cycle is presented complete in 2012.
Mr. Lepage describes his vision to interviewer David Littlejohn:
This genial genius tells me (in intimate, rapid, French-salted English): "My main inspiration [for [he Ring] is Iceland. . . . My first love is geography and geology, I go there a lot. . . . The Icelandic sagas were used by Wagner to force the mythic relation of Germany away from Greece and Mediterranean to its Nordic roots. Iceland is another planet. A world unto itself. It's a cauldron, a huge giant ice cap on top of a seismic crack. Whether it will last, we don't know. The ground is extremely hot, they don't even heat houses. You can swim in heated lakes in the snow. So when you go there, and you think of the 'Ring,' you cannot think of the 'Ring' as the same world."
Iceland! Maybe Iceland will yield fewer problems for the Met than their other recent gambles. New artistic director Peter Gelb opened the season with a reinvented production of Tosca, which audiences greeted with lusty booing, and the unrest continued into the season's third week. As Zachary Woolfe wrote earlier this month:
"Questo giorno di tormenti!" the characters exclaim at the end of Mozart's Le Nozze di Figaro: "What a day of troubles!"

At this point, Peter Gelb would probably gladly settle for just one day.