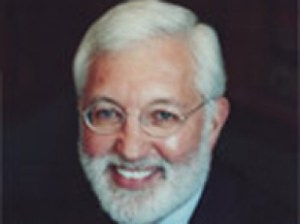 Is it good news or bad news for Raj Rajaratnam–the Galleon Group founder arrested Friday on insider trading charges–that Judge Jed Rakoff will preside over his trial?
Business Insider is certainly excited: "Everyone's favorite judge is back in the spotlight!" they write.
Judge Rakoff, you might recall, recently scuttled a proposed settlement between Bank of America and the S.E.C. over those Merrill Lynch bonuses, because he felt the bank's shareholders shouldn't have to pay a settlement based on the actions of bank's executives.
A former federal prosecutor of business and securities fraud, Judge Rakoff also vetoed a $500 million settlement by WorldCom in 2003, and upped the ante to $750 million–to be paid, Rakoff insisted, to the shareholders, not the S.E.C.
So the judge wouldn't seem to be inclined toward Mr. Rajaratnam, who is accused of outmaneuvering the average shareholder by trading on inside information.
But perhaps Mr. Rajaratnam can take heart in the fact that, should he be convicted, Judge Rakoff seems to have a soft side for white-collar criminals. After all, he gave Marc Dreier a mere 20 years, when the prosecution wanted 145 years and fellow Ponzi schemer Bernard Madoff had just received 150 years.
It should be noted perhaps that Mr. Rajaratnam maintains his innocence, investors are bolting his fund, and employees are updating their resumes.