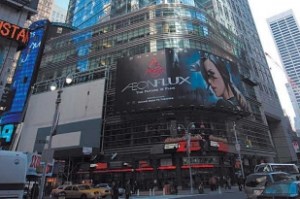 We've heard that about 180 people lost jobs today at Conde Nast after the company decided to cut four magazines.
Gourmet, alone, had at least 100 names listed on their masthead, whereas Modern Bride and Elegant Bride shared the same staff (a spokeswoman informs us that the staff at Gourmet is smaller than 100 people).
Pilar Guzmán, the popular editor of Cookie and wife to Traveler publisher Chris Mitchell, is out.
We do not have word yet on Gourmet editor Ruth Reichl, but at least for the moment, it does not appear she'll return to Conde Nast.
We've also heard that there could be a publisher shake-up. Nancy Berger Cardone, the publisher of Gourmet, and Carolyn Kremins, the publisher of Cookie, are both valued internally, and one source said that over the next few days we could see some current publishers out of a job, while some publishing-side people could be retained.
As far as the layoff numbers, they will only increase in the weeks to come. Most magazines are shedding their budgets by about a quarter for 2010, and more people will lose jobs. Chuck Townsend wrote in a memo this morning, "These changes, combined with cost and workforce reductions now underway throughout the company, will speed the recovery of our current businesses and enable us to pursue new ventures."
More on Conde Nast from John Koblin:
Conde Nast September Monthlies Lose 1,680 Ad Pages
Anna Wintour Says 'Everything is 'Great' with McKinsey