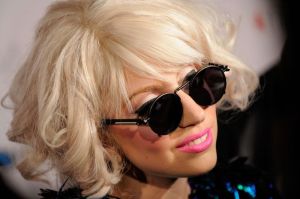 Tired of clicking around YouTube and iTunes for online videos of substance? Search no more! The Observer has your weekly handy guide to what's worth watching on the Web.
Gourmet's Test Kitchen videos on YouTube — Gourmet's Test Kitchen was at the heart of the now-kaput magazine (RIP!). It was where their famous dishes were tested, tasted, and debated by editors and chefs before appearing in the magazine's pages. Get a glimpse inside the cookroom with these videos on creating the magazine's best recipes—and take the tips on how to make spiced milk tea or how to use a pressure cooker!
How food shapes our cities on TED.com — Speaking of food, huge urban cities like London and New York serve 30 million meals per day. But where does all the food come from? Architect Carolyn Steel takes a fascinating look into the daily miracle of feeding a city in this 15-minute video. Understanding the flow of food, and its ancient route patterns, will help us reconnect with what we eat. Bon Appetit!
Vintage Lady Gaga — The Observer got in touch with Lady Gaga's old bandmates, when they were known as the Stefani Germanotta Band. And here's video of Ms. Gaga performing in 2006 at a Manhattan club called the Bitter End in this old clip posted on YouTube a few weeks ago. Her former guitarist told us: "She was very bubbly, very eccentric, very driven." But "the high art thing? I did not see any hints of that!"
Artist Jeff Koons in his New York studio — Artist Jeff Koons is curating the Dakis Joannou Collection coming to the New Museum in late February 2010, which is the first time that Mr. Joannou's collection will be seen in the United States. Take a look inside Mr. Koon's city studio on YouTube, shot by the Tate Museum in San Fransisco.