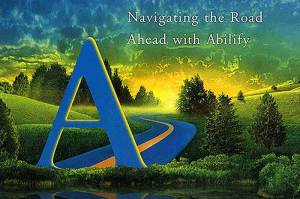 In July of 2007, comedian Michael Showalter was at a bar in Park Slope doing stand-up about an unwitting experience he'd had with a prescription drug called Seroquel.
The scenario: Mr. Showalter couldn't fall asleep one night thanks to some noisy construction outside his Flatbush Avenue apartment, so his girlfriend suggested he take one of these pills she happened to have lying around.
"It's a chill-out pill," she told him, reassuringly. "It's nothing."
Mr. Showalter swallowed the drug. Moments later, he nearly passed out in the middle of relieving himself. He woke up the next morning dazed and feeling as if "someone has stuffed a bath towel inside my brain," he said.
"What the fuck did you give me last night?" he asked his girlfriend.
"Oh, yeah, it's this thing called Seroquel. It's just, whatever," she replied nonchalantly, prompting Mr. Showalter to Google it.
He recalled his findings to the amused audience.
"Seroquel is a drug that they give to schizophrenics who are freaking out," he said. "It's for naked white men who are running around thinking they are Jesus. Not mildly annoying Brooklynites who need to catch a little shut-eye!"
Or isn't it?
Antipsychotic medications—more specifically, a newer generation of such drugs known as "atypical antipsychotics"—are creeping their way into the zeitgeist in the form of "add-on" treatments for depression. Call them antidepressant boosters, if you will.
"It's a practice that is becoming more common and is generating a fair amount of interest," said Dr. Mark Olfson, a psychiatrist at Columbia University Medical Center.
Doctors have long prescribed antipsychotics as augmentation treatments for the seriously depressed. But for the first time, one of them is being marketed in prime time.
IT BEGAN LAST October, when commercials shilling a drug called Abilify started popping up. Approved by the F.D.A. in 2002, Abilify was originally developed to treat schizophrenia and manic episodes. (Not that you could discern as much from the ads.) But in November of 2007, the F.D.A. gave its makers, Bristol-Myers Squibb, approval to market the drug for an expanded use (for "when your antidepressant alone isn't enough," the company would go on to coo), making it the first antipsychotic medication with such latitude.
'I was struck by the name. It's like: "You will be a person of greater ability."' —Writer Daphne Merkin, on Abilify
And in April, an F.D.A. advisory committee recommended that the agency grant the same permission to AstraZeneca for the marketing of Seroquel XR, a sustained-release version of Seroquel, which, as Mr. Showalter discovered, is used to treat schizophrenia and bipolar disorder. (Neither AstraZeneca nor the F.D.A. would comment on when Seroquel XR might be cleared for marketing as an antidepressant add-on.)
Meanwhile, the prescription rates of these two drugs, and of antipsychotics in general, are on the rise. According to data provided by the pharmaceutical intelligence firm IMS Health, Abilify prescriptions dispensed in the U.S. shot up from 2.8 million in 2004 to 6.7 million in 2008; Seroquel prescriptions from 10.5 million to 16.3 million; and overall antipsychotic prescriptions from 43.8 million to 52.7 million. At the same time, several recent studies, one published by Dr. Olfson in the August 2009 issue of The Archives of General Psychiatry, have found that antidepressants are now the most commonly prescribed class of medications in the U.S.
"Patients will come in and say, 'Do I need that medication that has the commercial that says, "If your antidepressant isn't working, ask your doctor about this?"'" said Dr. Amanda Itzkoff, a psychiatrist on the Upper East Side, who described her core group of patients as "career" women and men between the ages of 18 and 40. "It took a little while for those commercials to really infiltrate, but it's been picking up in the past four months or so."