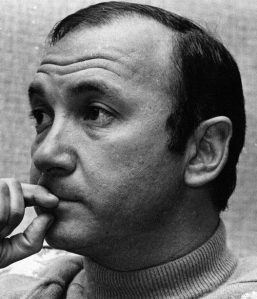 Neil Simon has another apartment to write in. He and his fifth wife, Elaine, have paid $1,225,000 for a two-bedroom apartment at their building, the Ritz Tower on Park Avenue. Broker Jaar-mel Sloane, whose listing says the "exquisite" co-op is in "mint condition," would not comment.
The seller is Gloria Hirtz, who's listed in records as a retiree. "Why should I talk to you about my life there? It was just a plain, prosaic life," she told The Observer, and hung up.
Mr. Simon, a monument of American theater and New York comedy, wrote, to name a few, The Odd Couple, The Out-of-Towners, The Prisoner of Second Avenue and Brighton Beach Memoirs. His wife is an actress (see her on Match Game here) who's known for having dated J.D. Salinger.
Mr. Simon has had an apartment in the Ritz Tower since at least the 1970s. In 1999, he reportedly bought a bonus co-op in the building so he could have an office, but then "changed his mind and decided that he prefers to work in Los Angeles," the Daily News said a year later. In 2005, he and his wife spent $1.1 million on another unit.
The Ritz Tower, "built in 1925 as the city's most elegant apartment hotel," its Web site says, offers housekeeping, valet and laundry services. Its room service options, according to this excellent menu, include grilled double lamb chops, steak au poivre with cognac, and peach melba.
mabelson@observer.com