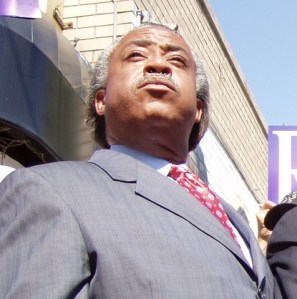 Rev. Al Sharpton was uncharacteristically silent after Rudy Giuliani's controversial comments in Boro Park, where the former mayor told Orthodox Jews that crime would spike back to their pre-1993 levels if Michael Bloomberg wasn't re-elected. "And you know exactly what I'm talking about," Giuliani said.
Today in Jackson Heights, Thompson said, "I don't have a problem with the Reverend not saying something on that issue. I think there were enough people who complained, who were angered, who were disappointed, who just thought that those comments had no place in this city, at this time and during this campaign."
Sharpton, at an endorsement even t this morning at City Hall, said he held his tongue in order not to avoid playing into what he said was a deliberate effort by Giuliani to divide and conquer the electorate.
"Rudy had a one-day story and didn't divide the city," Sharpton said.