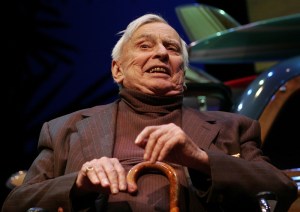 The National Book Award finalists were announced today. For fiction:
Bonnie Jo Campbell, American Salvage (Wayne State University Press)

Colum McCann, Let the Great World Spin (Random House)

Daniyal Mueenuddin, In Other Rooms, Other Wonders (W.W. Norton & Co.)

Jayne Anne Phillips, Lark and Termite (Alfred A. Knopf)

Marcel Theroux, Far North (Farrar, Straus and Giroux)
And for nonfiction:
David M. Carroll, Following the Water: A Hydromancer's Notebook (Houghton Mifflin Harcourt)

Sean B. Carroll, Remarkable Creatures: Epic Adventures in the Search for the Origins of Species (Houghton Mifflin Harcourt)

Greg Grandin, Fordlandia: The Rise and Fall of Henry Ford's Forgotten Jungle City (Metropolitan Books/Henry Holt)

Adrienne Mayor, The Poison King: The Life and Legend of Mithradates, Rome's Deadliest Enemy (Princeton University Press)

T. J. Stiles, The First Tycoon: The Epic Life of Cornelius Vanderbilt (Alfred A. Knopf)
Winners will be announced November 18th.
Publishers Weekly cheers the "international array" of authors in the fiction category–Pakistani, Irish, Ugandan–and crowns Macmillan NBA champion with five nominees. The general reaction on Twitter seems to be surprise: at the relatively-un-hyped selections ("So did they pick the #NBA09 nominees out of a hat?"), and at the inclusion of Stitches, a graphic novel, in the Young Adult category. Of course, as Publishers Weekly noted, it's only the second graphic novel nominated in the awards' history–so maybe the form has yet to find its institutional niche.

The National Book Foundation also announced lifetime achievement awards for Dave Eggers ("Literarian Award for Outstanding Contribution to the American Literary Community") and Gore Vidal ("Medal for Distinguished Contribution to American Letters").