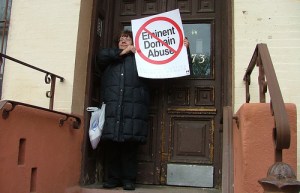 NARAL Pro-Choice New York issues an ultimatum: 'If you don't remove Monserrate, we will.'
A slew of local politicians agree.
Neither party seems to know what to do with him.
But Ruben Diaz stands his ground.
The fifth Develop Don't Destroy Brooklyn fundraiser took place on Saturday.
After the DDDB walk, The Daily Gotham decides that everyone just needs to calm down.
Colgan Air, the airline that operated the fatal crash in Buffalo this February, is leaving LaGuardia.
Thompson promises to re-open Park Row if elected.
City cracks down on cell phone use for taxi drivers; drivers are none too pleased.
Eleven children died from swine flu this week across the country, causing anxiety about vaccine shortage.
New York City wants to create a high school for recovering teenage addicts.
Nate Silver defends Rush Limbaugh.
Emanuel and Axelrod agree with Dunn that Fox is 'not really news.'