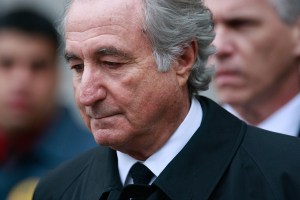 Can Judge Richard Sullivan flip Bernie Madoff's right hand man? Or has he flipped already?
No one, including Judge Sullivan, is quite sure what's going on with Frank DiPascali, a 33-year veteran of Madoff Securities who called himself C.F.O. and supposedly executed the firm's trades.
In August, Judge Sullivan denied bail to Mr. DiPascali, over the objections of prosecutors. Yesterday, he did it again, saying the only thing that might mitigate Mr. DiPascali's flight risk is if he was providing information against other Madoff defendants.
Apparently, the judge is still in the dark about whether Mr. DiPascali is, in fact, singing. Yesterday Judge Sullivan wondered if the former Madoff lieutenant was only giving up men who were "prison in Butner, North Carolina or dead at the bottom of a swimming pool," according to the Wall Street Journal. (Mr. Madoff is in prison in North Carolina; while Madoff Securities' most profitable investor, Jeffry Picower was found dead in his Palm Beach swimming pool over the weekend.)
For Mr. DiPascali, there might not be much incentive to cooperate. Judge Sullivan threw the book at former Assemblyman Brian McLaughlin even though Mr. McLaughlin was cooperating with the government, and prosecutors recommended an 8-10 year sentence.
In an odd twist that shows just how incestuous the federal judiciary really is: Mr. DiPascali's being represented by Marc Mukasey, who worked under Judge Sullivan when the two were both federal prosecutors in Manhattan. Mr. Sullivan was later appointed to the federal bench when Mr. Mukasey's father, Michael, left to become attorney general.