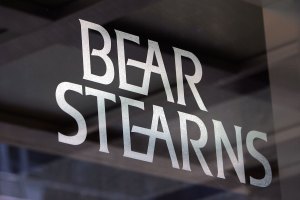 Well, that didn't go so well. Federal prosecutors in the case of two Bear Stearns executives failed so miserably to convince a jury that the fund managers had committed fraud that one of the jurors said she'd be happy to invest with them.
Aram Hong, a juror from Woodside, Queens, said the exchanges between [Ralph] Cioffi and [Matthew] Tannin shown to the jury proved to her that the two men were working "24-7" to save the funds in the months before they collapsed. She noted a defense exhibit that showed the fund managers were working at 4 a.m.

"If this was really a fraud case, they wouldn't have worked that hard," said Hong, 27, a food and beverage director at the Iroquois Hotel in midtown Manhattan, adding that she would invest with the two men if she had the money.
The verdict should give the Justice Department considerable pause before it brings another case against fund managers, or at least before it assumes that jurors are so upset about the financial crisis that they'll just blindly condemn executives on some flimsy emails. Maybe the Feds should stick with the wiretaps.