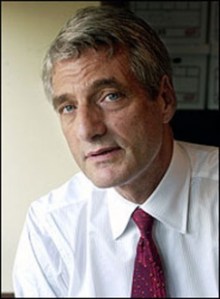 Ezra Levy, the C.F.O. of Orin Kramer's Boston Provident Partners, was arrested today for stealing about $1.3 million dollars from the hedge fund.
The complaint says Boston Provident held an Arizona investment that paid about $66,000 dollars, which Mr. Levy routed to himself, unbeknownst to the company. He also made about $600,000 by having the fund purchase stock at an inflated price from an account he controlled.
Mr. Kramer–one of Barack Obama's most successful bundlers last year–appears not to have known about the fraud. The complaint says Mr. Levy was fired from Boston Provident as soon as the scam was exposed, and that the company then notified the authorities. Mr. Kramer has said he will cover the fund's losses.
It's the latest scalp for nascent fund-buster Preet Bharara, who's done a lot of indicting in just three months.