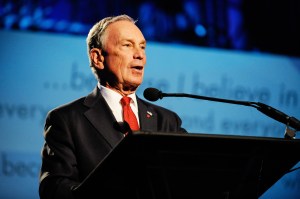 Up in his native Bay State, Mayor Bloomberg has endorsed Alan Khazei to replace Ted Kennedy in the U.S. Senate. It's the mayor's first endorsement since his less-than-impressive re-election victory last week.
As Steve Kornacki notes, Mr. Khazei doesn't seem to have much of a chance in the four-way snoozer of a primary. The current attorney general, Martha Coakley, opened a wide lead at the beginning and seems like she'll survive, even as her ultra-conservative, uninpired campaign loses some of its support.
A spokesman for the mayor tells Azi Paybarah that Mr. Bloomberg has "worked closely with" Mr. Khazei, and he'll host a fund-raiser for the candidate at his town house next week.