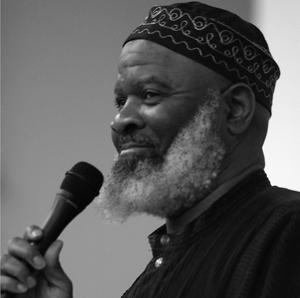 Michael Bloomberg took a hit in the tabloids today for including a controversial Imam in his meeting with Muslim leaders yesterday.
Today, Bloomberg – with purposeful calm – told reporters he probably wouldn't have invited Siraj Wahhaj had he known of the imam's background, which includes being identified by the FBI as "unindicted co-conspirator" in the 1993 World Trade Center Bombing and appearing as a defense witness for the man convicted of plotting to blow up the Lincoln Tunnel and United Nations building.
"But the important thing," Bloomberg told reporters at City Hall this afternoon, "is I'm going to keep this city open to everyone." He went on to say the Muslim man accused of the Ft. Hood shooting – which prompted the mayor's meeting yesterday – doesn't represent that community.
But Bloomberg seemed to defend the concept of inviting Wahhaj, saying:
"[I]ncidentally, he is the leader of a large mosque. And we're going to reach out to everybody. I don't care what their background is. We do not want to have people in this city who feel that they are so estranged from the community that they start fighting the community. Our job here is to bring people together, to listen to people and to make sure that everybody is protected regardless of whether there are things in their background that find – that I don't agree with, or [are] unacceptable or whatever the case may be."
"My job is to reach out to everybody and that is exactly what we did and what we will continue to do," he said.
Bloomberg's ties to the Muslim community may be among the least covered aspects of his mayoralty.
My favorite little-known fact in that genre is that his former wife briefly worked in Iran in the 1970s, according to James Irani, who said the mayor discussed that biographical tidbit during a breakfast for Iranians at Gracie Mansion in March.