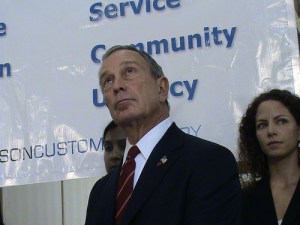 Michael Bloomberg spent $102,065,004.40 for his four-point win over Democrat Bill Thompson, according to the mayor's latest campaign finance report, released late this afternoon.
The report does not include bonuses, which could stil be given out and disclosed in a later campaign report due out in January, said campaign spokesman Howard Wolfson.
Bloomberg spent $18,689,842.59 in this latest filing period, between October 20 and November 26.
I and a bunch of other reporters are thumbing through paper versions of the filing, and will update with more later.