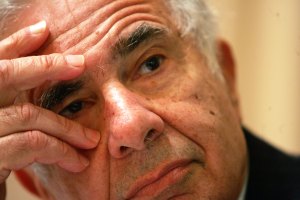 Is Carl Icahn swooping in on MGM?
Nikki Finke says he's buying up MGM bonds like a "bat out of hell," but the bonds are privately traded so her sources can't exactly be confirmed.
There are $3.7 billion in bonds out there, according to Ms. Finke, so Mr. Icahn would have to invest quite a bit to acquire a controlling stake and, perhaps, keep the company out of bankruptcy. And it will cost even more once he starts buying and the price shoots up.
Speculation is that he might want the studio for his son, Brett, after failing in a previous bid to get seats on the board of Lionsgate. Mr. Icahn wasn't immediately available for comment.