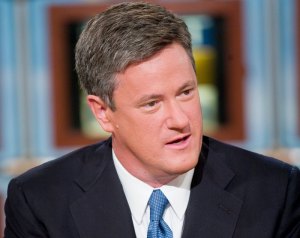 Morning Joe's mix of "hard news, politics, [and] intellectual rigor" looked like a good bet a year ago, but now it's "struggling to hang onto viewers," reports Felix Gilette. And its ratings woes come at a pivotal moment for NBC Universal:
Currently, teams of bankers are combing over every detail of the company's books in preparation for Comcast's imminent purchase of NBC Universal. Morning Joe's struggles will not go unnoticed. Perhaps as a result, rumors have been swirling through the building in recent days that a shake-up is about to hit the show, as some insiders question whether MSNBC can maintain the current staff levels despite having already lost a hefty chuck of its bankable audience.
Read the rest of Felix's analysis here.