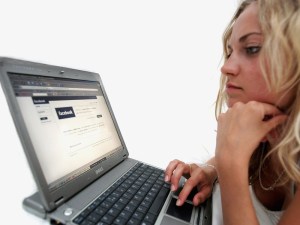 The court has dropped robbery charges against Rodney Bradford after a facebook status update was found to substantiate his alibi.
"WHERE MY IHOP?" the Brooklyn teen wrote, one minute before the October 17th crime.
Of course, his defense lawyer said, the facebook thing was really just "icing on the cake" given that two witnesses supported his alibi.
The decision is a sign of the times, says The Times.
"This is the first case that I'm aware of in which a Facebook update has been used as alibi evidence," a specialist in social networking and the law told the paper. "We are going to see more of that because of how prevalent social networking has become."
Previously, he said, social networking has mostly aided the prosecution.
The Post offers a domestic perspective.
"Facebook saved my son," said Bradford's stepmother. "Normally, we yell at our kids, 'Oh, you're on the computer!' It's completely different. If it wasn't for Facebook, my son wouldn't be here."
Of interest to all three dailies is a Brooklyn drug bust involving "liquid marijuana." Anthony Briordy, arrested yesterday after selling drugs to undercover cops for a few months, offered an alcohol-and-pot mixture intended to be mixed with fruit punch.
The Times describes it as "dark green"; the Post and the Daily News both say "brownish green."
The mixture "launched users on an hallucinogenic eight-hour high," according to the Post, "at a price of $120 for a 15-to-20-ounce shot."
And The Times reports on gunfire that broke out during a 40-cent Buffalo Wild Wings special in Fort Greene:
"Don't be alarmed if the tightwad of the bunch picks up the tab," the restaurant said in one advertisement for the special.

Nevertheless, many people were in fact alarmed – by the thousands of teenagers who showed up at the mall on the eve of Veterans Day, a school holiday, and by the violence that followed.
A melee that began inside Buffalo Wild Wings spread to shootings in two separate locations on Fulton Street; "a stabbing just outside the mall has also been linked to the chicken wing special," said the police.