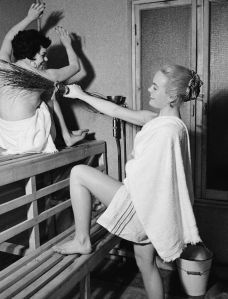 During a joint hearing yesterday, the City Council's Transportation, Women's Issues, and Public Safety committees concluded that sexual harassment is the "number one quality of life offense on the subway."
Some patterns emerged in the discussion of the problem; for example, it seems rush hours are the most popular time to sexually harass. And, The Times says:
The average perpetrator is a 39-year-old man, while the vast majority of victims are women over 17. "It's a crime that goes more to a middle-aged individual," Chief Hall said. In contrast, other crimes in the subway generally involve younger men, from 17 to 25 years old, he said.
The paper also notes that the 4, 5, and 6 lines between Union Square and Grand Central are "a particular source of complaints."
"Maybe they should call it Grope Central," suggests the Post.
Far from Midtown and the middle aged, in Williamsburg, the police found $800,000 and a million dollars worth of coke in a North 7th Street apartment. The drugs and money were "stashed in a portable sauna," the Daily News writes cryptically.
And former state senate leader Joseph Bruno's corruption trial continues to reveal what The Times calls "an unseemly way of doing business in Albany."
Most recently, according to the Daily News: "I warned Joe Bruno not to mix state business with personal, former Senate lawyer testifies."
Words to live by.