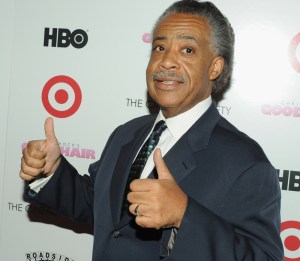 Former State Senate President Joseph Bruno goes to trial today. The federal anticorruption statute under which he has been indicted "makes it a crime to deprive citizens of 'honest services' from their elected officials," The Times explains, and could have a broad impact on New York politics:
The indictment against Mr. Bruno is so sweeping, many in Albany say, that a guilty verdict could, in effect, criminalize much of what passes for business as usual in the hallways of the Capitol.

In putting Mr. Bruno on trial, the argument goes, federal prosecutors are putting on trial Albany's political establishment, from lawmakers and lobbyists to business owners and campaign donors.
More specifically, Bruno is accused of accepting "consulting fees" that were essentially gifts.
Al Sharpton's ex-wife and 23-year-old daughter were arrested Friday after a traffic stop in Harlem. The Reverend responded with what the Daily News characterized as "a string of angry postings on Twitter."
"We will never accept unfairness," he wrote.
The Post reports that Dominique has preemptively declined any assistance from her father.
"I met with them and the attorney after the rally yesterday and was told to stay out of it," the Reverend Sharpton Tweeted of the situation. "Dominique is grown and certainly can handle herself."
Still, the Post says, she dropped his name at the station.
In other news of the legally beleagured and well-connected, things remain tough for NY1 anchor Dominic Carter. He was kicked off a plane Saturday after he bumped into a flight attendant while tying his shoes. Or rather, the attendant threatened to have him thrown off the flight, and Carter elected to go quietly. The Post writes, "several law-enforcement sources said the flight attendant, who recognized Carter, over-reacted and credited the anchor for ending the dust-up by volunteering to walk away."
The Daily News account of the situation's denouement:
The Carters arrived in Kansas City, after a stop in Atlanta, several hours later than planned. Delta "made good with some items for my wife and I," Carter said.

A Delta spokeswoman refused to comment.