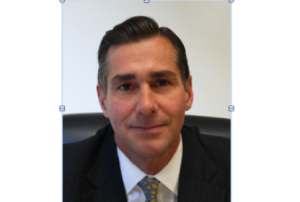 The City University of New York is slogging ahead with plans for a new, experimental community college, and has enlisted brokerage Newmark Knight Frank to find it a temporary home.
The broker leading the hunt is Howard Kesseler, a Bowdoin-educated executive managing director who has grown popular with the education crowd, having represented both MetSchools and the Department of Education in their Manhattan peregrinations.
Mr. Kesseler (pictured) wouldn't comment for this story. In an Oct. 15 talk at rival (and better-endowed) New York University, CUNY dean John Mogulescu said that the new community college—CUNY's first in 37 years—would open in the summer of 2011 or 2012.
"Our goal remains 2011, but for that to happen, much has to go right in the planning process, and critical decisions must be made," Mr. Mogulescu said. "Degree program choices need to be finalized; an initial facility identified; a budget needs to be agreed upon and funding identified; and a time frame and process for hiring our first full-time faculty, a president, senior administrators and so on."
A CUNY spokesman said that, assuming financing is attained, a permanent school will be built at 59th Street and 10th Avenue, on the site of a John Jay College building (John Jay, part of CUNY, is ultimately planning to vacate the building for a new campus farther west). In the meantime, CUNY's new school needs 200,000 square feet.
Mr. Mogulescu's "goal" is to build a new kind of community college, one with about 5,000 students, more arduous academic standards, greater teacher-student engagement and a higher graduation rate.
Unlike other community colleges, applicants would have to do in-person interviews, and first-year students would have to enroll full time and study a core curriculum. They would be limited to about 12 majors that are considered good bases for professions.
The school has attracted the interest and support of the Bill and Melinda Gates Foundation, and, perhaps more importantly from a financial standpoint, Mayor Bloomberg.
drubinstein@observer.com