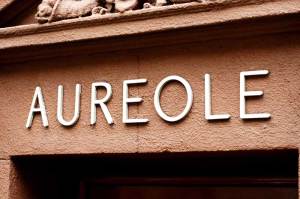 Ho, ho, ho, the Condé Nast Christmas party is back!
After a one-year break, Si Newhouse's editors and publishers will celebrate the holidays next Monday, Nov. 23, at Aureole, the Charlie Palmer restaurant in the Bank of America Tower on Sixth Avenue and 42nd Street.
Last year, Condé Nast canceled its annual holiday lunch at the Four Seasons after 5 percent budget cuts were mandated for each book in the company. This year was even worse, of course—six magazines shuttered, hundreds laid off, an additional 25 percent slashed off budget lines for most titles. But no matter! Mr. Newhouse is throwing a cocktail party to ring in the holiday season. (For all those Condé Nast tea-leaf readers, it won't be quite as easy to determine who's in Mr. Newhouse's favor this year—without a formal meal, there won't be a seating chart.)
And why is the party returning after such a tough year?
"The company survived," snipped one insider.
It's a slimmer Condé Nast that now happily regards itself as operating more like Hearst and Time Inc. And what should Graydon, David and Anna think of the new Condé Nast holiday party home?
Last week, Times restaurant critic Sam Sifton described the recently relaunched Aureole as a "Las Vegas event restaurant airlifted into Manhattan. … The food can be quite good. It can also be the opposite. Aureole, as the New York expression goes, is meh."
Hopefully that doesn't say too much about the new Condé Nast, which is trying to foster a comeback spirit after a depressing year. (The Post reported last week that CEO Chuck Townsend recently told his publishers, "It's time to get our swagger back.")
In fact, Condé Nast's soiree may say something uplifting about media parties this season. Last year, in the wake of the death of Lehman Brothers and amid the tanking economy, holiday events were canceled right and left. Condé Nast's holiday party has traditionally been the earliest and the tone setter for the rest of the bunch. So what if no one can do the Four Seasons? Nothing wrong with the bar next door!
jkoblin@observer.com