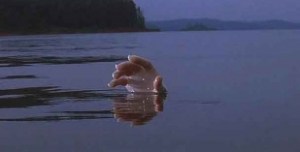 In his testimony to the Senate Banking subcommittee last week, Credit Suisse managing director Daniel Mathisson defended those opaque dark pools that Senator Charles Schumer and the S.E.C. have been peering into.
But while Mr. Mathisson said they don't need any more light, he did say they should throw open the doors to any and all traders. He explained to DealBook:
[I]f I said something bad in the press about the New York Stock Exchange, they couldn't deny me from trading on their platform. Dark pools don't have a similar rule so if I say something in the press another dark pool doesn't like, they choose to retaliate against me by shutting off my access.
Credit Suisse runs the largest dark pool, called CrossFinder–less ominous than Goldman Sachs' dark pool, Sigma X.
Senator Schumer would like to see a consolidated surveillance system to monitor the secretive market.