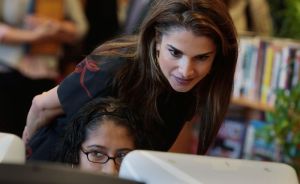 Women are more likely to be chatting it up on Facebook, Twitter and other social networking sites you've probably never heard of, like "Bebo." According to data taken from Google's U.S. Ad Planner, a site that tracks popular Web sites' traffic, 84 percent (or 16 out of 19) of the sites they studied have more female than male users. However, social news sites, which rank news stories across the Web, were ruled by the males.
Here's an outline of the info, gathered by Pingdom, a digital service that alerts businesses when their Web site is out of order.
– The social news sites Digg, Reddit and Slashdot have significantly more male users than female. The standout here is Slashdot. 82% of their users are male.
– Twitter and Facebook have almost the same male-female ratio; Twitter with 59% female users and Facebook with 57%.
– The most female-dominated site? Bebo (66% female users), closely followed by MySpace and Classmates.com (64%).
– The average ratio of all 19 sites was 47% male, 53% female.
So why are so many women connecting on social networks, but not as involved in social news sites like Digg and Reddit?
The Wall Street Journal reported on a study with similar results in early October, and spoke with Aaron Smith, a research specialist at the Pew Internet and American Life Project. "Men are more likely to use transactional types of tools, like online banking," he told WSJ. "Not to say that men don't like to talk, and that women don't need to get information, but in general when we look at the overall picture, we see women gravitating toward those applications that allow them to connect with friends and share information with people they know."
But perhaps the question is whether there truly are more women conversing on sites like Twitter, or if they are just spambots registering as females. Don Synstelien, a strategist for social networks who worked in research and development at MySpace, wrote on Pingdom's comment page that "possibly 25% of every 'female' profile that I viewed was a spam page."