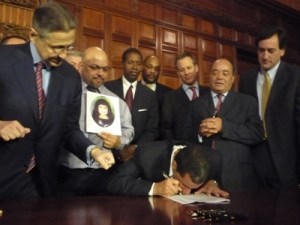 The Washington Post indexed 'Going Rogue.'
We'll know the truth about her wardrobe.
John Shadegg apologized to Michael Bloomberg.
Andrew Cuomo and Ray Kelly v. Staten Island mobsters.
Streetsblog isn't happy with the City Council.
Assembly Republicans want to take out Janele Hyer-Spencer
Eric Holder got grilled about 9/11 trials.
Mike McMahon says the G.O.P. is "playing politics."
Robert Harding says Melanie Hartgraves is underqualified.
Doug Hoffman needs 92 percent of the remaining absentee ballots to un-lose.
Leandra's Law nationwide?
Wall Street is giving more to State Senate Democrats.
Investigating Asian voter harassment.
Queens Democrats are with Jose Peralta.