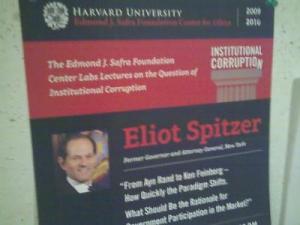 Anita Dunn is leaving the White House.
Andrew Cuomo settled with CVS.
He struck an agreement with gas companies in western New York.
Jim Tedisco claims a double-standard.
Jeff Aubry will be feted in New Mexico.
The State Senate feted Sandy the Elevator Operator.
Dede Scozzafava says she didn't betray anyone.
Schoharie County went for Rick Lazio.
Here are our new license plates.
Larry Bulman testified against Joe Bruno.
Inside The New York Post newsroom, according to a former editor's lawsuit.
Howard Wolfson goes to Ned Lamont.
Liz Benjamin has something to say on Connecticut politics.
Jarrett Murphy: "a good deal of the economic impact of the mayor's campaign was felt outside the city and even the state."
Washington Independent: "Bloomberg dramatically under-performed in the polls and nearly lost."
The president and vice president called Representative Mike McMahon before he voted against the health care bill.